Organic Desiccated Coconut
Coconut flakes with a rich coconut flavour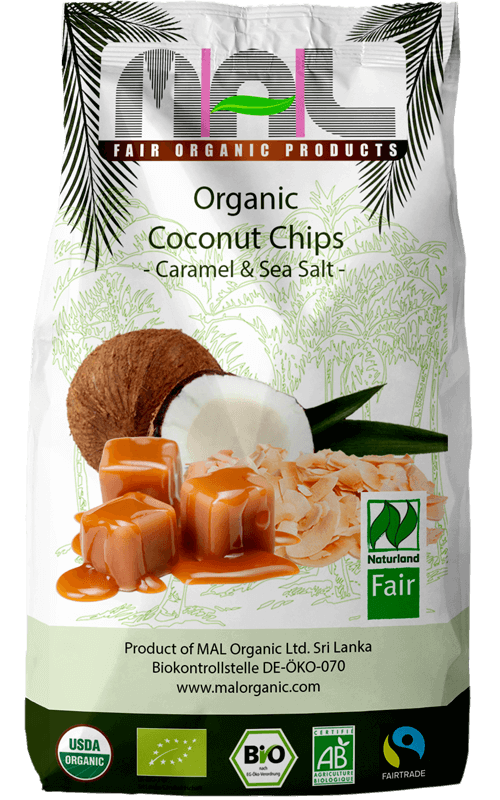 Organic Flavoured Coconut Chips
Roasted

Sweetened & Roasted

Chocolate

Pineapple

Caramel & Sea Salt

Chili
Organic Coconut Chips Natural – a healthy exotic coconut snack
Desiccated Coconut
&
Coconut Chips
The white pulp of coconuts is gently air-dried. Then it is grated for Desiccated Coconut or cut into thin slices for Coconut Chips. This is done only few days after harvesting.
Coconuts can be grated to several levels of coarseness. Desiccated Coconut is used in the confectionery industry and in the kitchen: for example in sweet pastries, cakes, chocolates and macaroons. Since coconuts have high contents of heat-resistant fat, Desiccated Coconut is also ideal to create authentic Asian dishes such as curries and vegetable dishes. For those who have an eye on their calorie intake, we also offer a Low Fat version of Desiccated Coconut.
pouches
125 g
boxes
10 kg
25 kg
35 kg
The beauty industry, too, has discovered the benefits of Desiccated Coconut. They are used for "home-made" peelings, and for the production of creams. Apart from their peeling effect, Desiccated Coconut and Coconut Chips have lipid balancing properties due to their coconut oil content – not to mention the pleasant coconut scent.
Coconut Chips are manufactured in the same way as Desiccated Coconut and they have the same properties. Thanks to their high content of saturated medium-chained fats, they make an excellent snack and add a sweet flavour to yoghurts and muesli, cakes and biscuits. For little taste experiments, we also offer different flavours in addition to our Natural Coconut Chips: Roasted & Toasted, Sweetened Roasted, Chocolate, Pineapple, Caramel & Sea Salt and Chili
Packing size:
40 g canisters
40 g and 125 g pouches
10 kg boxes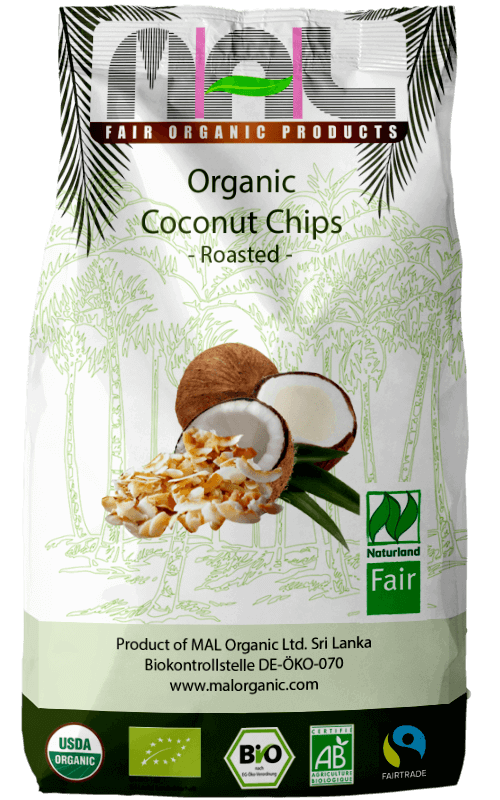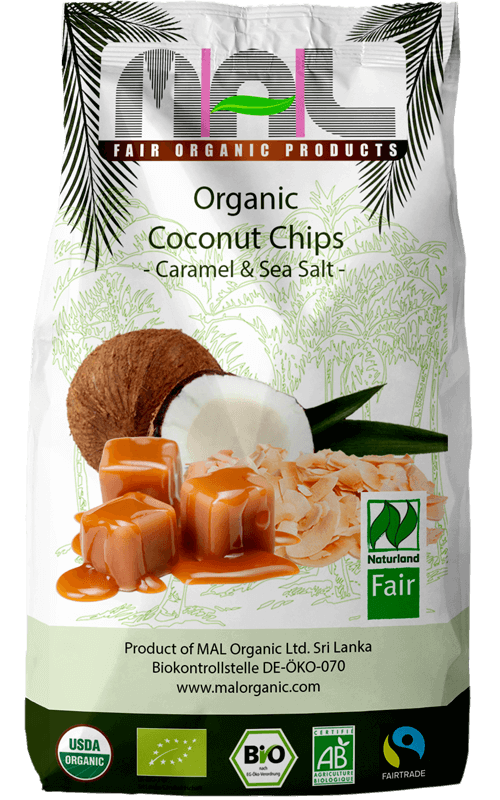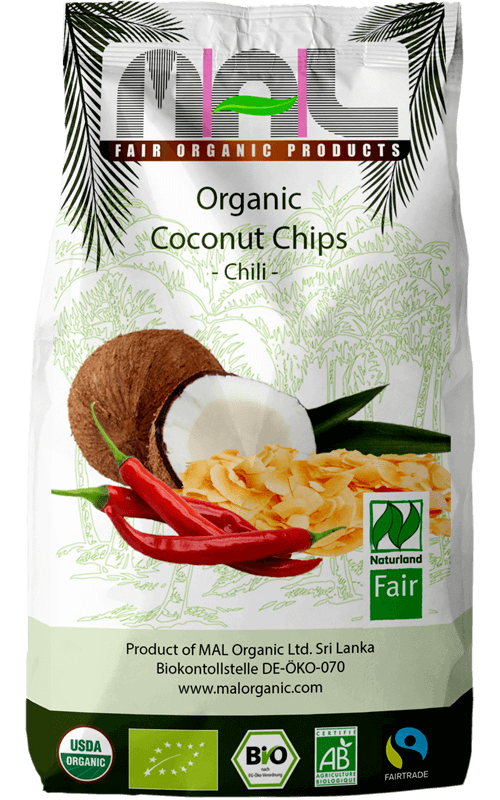 Interested in our products or a cooperation? Please contact us